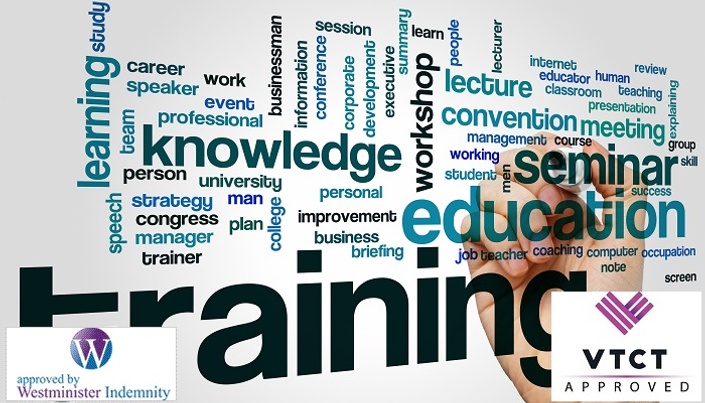 VTCT Level 3 Award in Education and Training
A nationally recognised vocational qualification covering everything you need to know to become a certified teacher and prepare for your classes
Enroll in Course
Is your heart telling you to teach?
You've a burning desire to share your knowledge and help others develop their skills.
Your experience in your subject makes you the right person to teach others all the tips and tricks you've learned along the way.
By the end of the course, you'll feel confident and competent when it comes to teaching your chosen subject.
You'll be able to create and work from lesson plans.
You'll be able to support your students with more confidence!
And you'll be able to get started with your classes with confidence and enthusiasm, armed with your own lesson plan.
VTCT Mandatory units for this Qualification
The following mandatory units are included:

UET1 Understanding roles, responsibilities and relationships in education and training - The aim of this unit is to enable you to understand the role and responsibilities of a teacher in education and training and the relationship between different professionals within education and training.
UET2 Understanding and using inclusive teaching and learning approaches in education and training - The aim of this unit is to enable you to understand and use inclusive teaching and learning approaches to meet the needs of learners. This includes how to create a learning environment that engages and motivates learners, and the planning, delivery and evaluation of inclusive teaching and learning. You are required to deliver a microteaching session and to evaluate your own delivery practice.
UET5 Understanding assessment in education and training - The aim of this unit is to enable you to understand how different types and methods of assessment are used in education and training. This includes ways to involve learners in assessment and requirements for record keeping.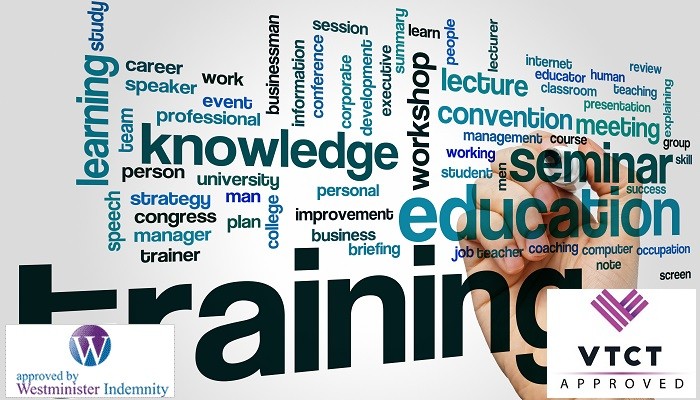 Entry requirements
There are no entry requirements for this course. This is available to both the beginner and existing teachers wishing to gain further qualifications and update their skills.
You should have a caring disposition and be committed to fulfilling both Practical and Theory Elements, meeting the required Guided Learning Hours (GLH) by attending the Training centre for the Practical Elements and working through the Theory Elements online.
Practical elements include your micro teach session.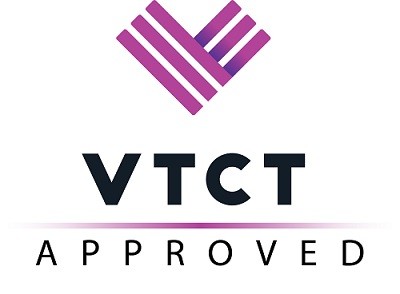 Recognised National Qualification
The VTCT Level 3 Award in Education and Training (AET) Course is based on the National Occupational Standards (NOS) and is recognised by the UK's leading professional associations, and is regulated on the Regulated Qualifications Framework (RQF).
VTCT is a government approved awarding organisation, regulated by national organisations such as the OFQUAL (Office of Qualifications and Examinations Regulations).
Here's how it works
You'll get started straight away preparing for your induction day or online upon enrollment, by following the instructions online and watching the videos.
Supporting our students is top of the list, that's why we only teach small classes. Maximum of 6 on the VTCT Level 3 Award in Education and Training (AET) course practical training and micro-teach sessions.
Once payment has been made, an enrolment form will be sent automatically or alternatively you can find this within the online course material in your "Induction" module.
You have the option to complete the course in 3 - 6 months or a longer time scale not exceeding your VTCT 2 year registration. You will need to select your Practical days unless you are studying online only. (Start date and Finish/Micro teach Exam date)
You'll have access to support from your tutor via email, phone, text, Skype and Full Spectrum messenger.
Practical Elements
When learning something new, it can be brain overload in the first intense training day.
That's why you'll have lifetime online access to everything you've learned in class within the online platform after your first practical day, to support you in becoming the best Teacher!
Start date
Induction and get to know your classmates
Be able to understand your role as a teacher
How to provide a safe and supportive learning environment
Lesson Planning
Inclusive methods of assessments
Begin your assignments
Evening 1 (you have the choice to attend this session or to work from the online platform)
Plan and prepare for your micro teach exam
Written assignments signed off and in folder
Micro teach Exam day/Evening
Deliver your 15 minute micro teach session
Assess and communicate feedback of the classes micro teach sessions
Sign off all assignments
Upon completion of both practical and theory elements and assessments a VTCT Award in Education and Training Level 3 will be awarded.
What you'll need
Buy Ann Gravells 2014 edition of The Award in Education and Training before your 1st practical day attendance
You can view your online learning course on any up-to-date device that can connect to the internet.

There are some minimum system requirements including:
Laptop, PC, MAC (Phones and tablets)
Good strength internet connection
Up to date Browsers eg. Firefox, Safari or Chrome
Adobe PDF Reader & Flash Player
Microsoft Word (or equivalent)
Access to a printer
What to bring on the day
Book Ann Gravells 2014 edition of The Award in Education and Training
Lever Arch Folder and printed copies of your marked assignments
Pens/Pencils/Highlighter
You can contact us by email at [email protected] if you require additional dates or wish to be put on the waiting list for new dates.
I'm looking forward to supporting your teaching journey and helping you achieve your dreams.
VTCT Training & Approved Assessment Centre
The Full Spectrum Centre Limited, The Old Courthouse, Chapel Street, Dukinfield, Greater Manchester SK16 4DY
Course times - Practical full days 1000 - 1730 / Evening classes 1800 - 2100
Exam times - between 1 - 3 hours depending on class size
Choose a Start date and a Micro teach exam date. Spaces are available on the dates published below.
Practical Start date
Online option will be available end of May 2019
Saturday June 8th 2019 full day + optional attendance of Thursday 20th June Evening 1800-2100


Tuesday 13th August 2019 full day + optional attendance of Thursday 16th September Evening 1800-2100
Micro teach Exam day This is your finish date (you can choose to complete the course in 3 - 6 months or longer, maxium time 2 years)

Saturday 10th August 2019

Tuesday 8th October 2019 evening

Saturday 2nd November 2019

If this sounds like the course you've been looking for, then please enroll on this page to start adding to your skill set. I'm really looking forward to helping you to gain this specialist knowledge and these valuable skills.
Joanne
P.S. Got questions? Check out the FAQ section below for lots more detail.
Your Tutor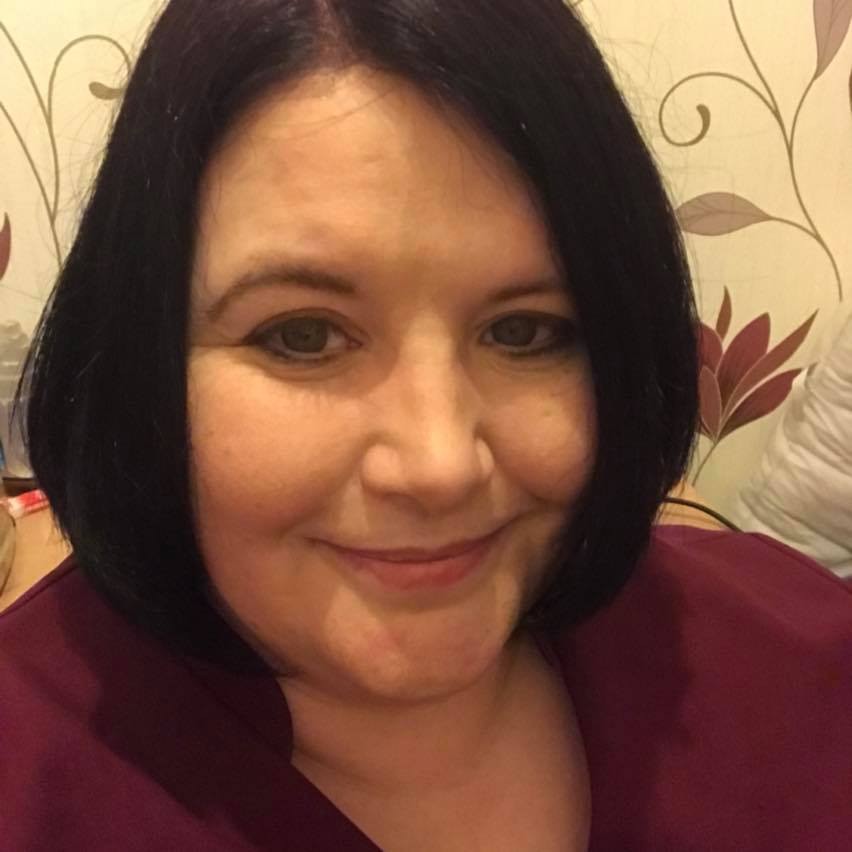 Tutor, Assessor, Facilitator & Holistic Therapist
Joanne is a highly qualified and experienced holistic therapist, tutor and VTCT Assessor. She is a specialist in the field of Vibrational Therapy, Fertility & Maternity Reflexology, Massage Therapy and Stress Management and is devoted to providing our learners with the very best service whilst upholding VTCT and industry standards.