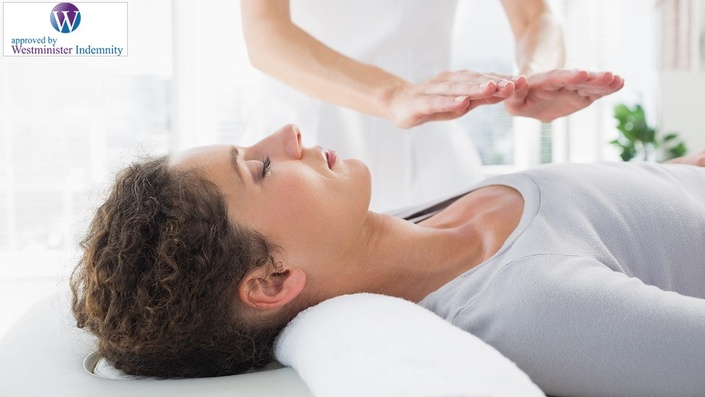 Usui Shiki Reiki Level 1 Foundation Course
This course will introduce you to the basics of Western Reiki and is the foundation on which you need to build on for the next levels.
Watch Promo
Enroll Now
About This Course
Our Usui Shiki Reiki Level 1 is the traditional Western branch of Reiki as taught by Hawayo Takata and offers training in a Western format.
There are three levels to the system of Reiki:
Level 1 which teaches how to practise healing the self and the basics about helping others. At this level you are heading out on the path to self-discovery, this is just the beginning.
Level 2 is where students learn three symbols that aid in focusing the energy. At this level you have the opportunity to develop a professional treatment practice from these teachings.
Level 3 focuses on personal development and teaches you how to perform attunements. At this level you move into discovering more about the mysteries of life, how you relate to yourself and the universe. This can be practiced for the rest of your life and is always a personal practice which can develop into a professional teaching practice if you so desire.
In Western branches the word Reiki has been translated as 'Universal Energy'. It may be the case that the kanji 'rei' was translated as 'Universal' because the term 'spiritual' was not the focus of the Western practice during the twentieth Century and it would have been more acceptable not to refer to it. The word Reiki is also used in the West to represent a healing system.
You will learn about the origins of Reiki and gain an understanding of Reiki practices including the Reiki story, hand positions for treating self and others, how to conduct a Reiki treatment, the Chakra System and the promotion of self healing through 'life energy' or the 'spiritual life force'.
You will receive Level 1 Reiki Attunements from a highly qualified and experienced Reiki Master / Teacher and at this stage will be are able to treat yourself, family and friends.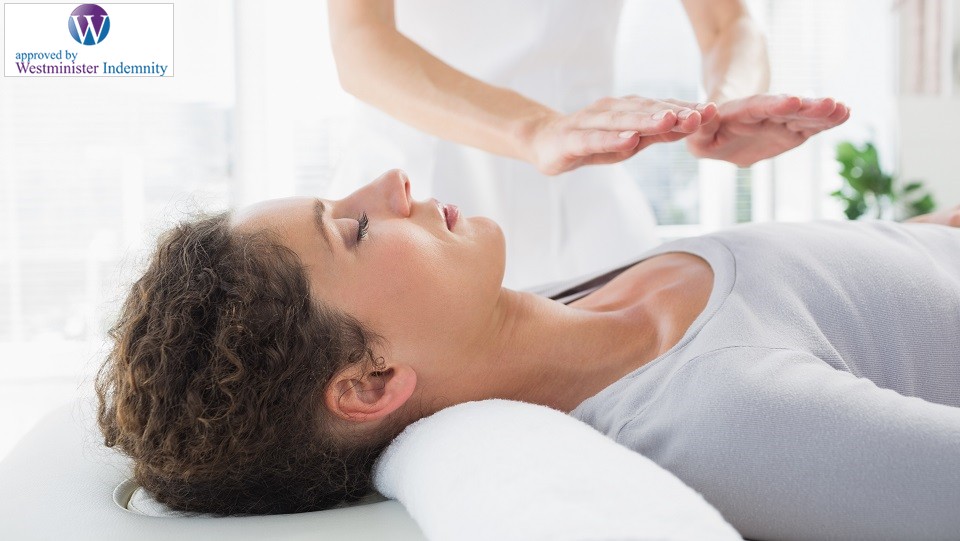 During the course we:
Introduce and explain the elements that make up the complete system of Reiki including:

Reiki Principles for developing spiritual and mental focus
The Human Energy System including the Chakra System
Hands-on healing, self and others
Four symbols; three at Level 2 and one at Level 3
Attunements

Examine the history of the system of Reiki, the life of its founder, Usui Mikao and his teachings and practice.
Give four attunements. These attunements provide a powerful clearing of the energy channels so you strengthen, cleanse and balance your energy system and prepare to be as pure a channel of Reiki energy.
Practice Hands-on healing for performing treatments for self and others.
CPPD points: 10
Prerequisite: There are no formal prerequisite qualifications that you must have prior to undertaking this qualification. You should have a caring disposition and be committed to fulfilling both Practical and Theory Elements. You must attend our centre for the Practical Elements and work through the Theory Elements, taking part in online discussions, assessments and reviews with your tutor via our Virtual Learning Environment. Practical elements may be of mixed sex and learners will be required to work on each other.
Duration: This course can be completed in a minimum of 2 days, on average it takes 3 weeks to complete the theory elements.
Course Delivery: Theory elements are covered online in your own home, in your own time and at your own pace via self study using our Virtual Learning Environment. This theory elements are perfectly suited to online delivery therefore they can be delivered and learning assessed online. You will be fully supported by your course tutor who's role it is to help and guide you through the process from beginning to end. Both your tutor and assessor will ensure that you not only reach your goals but maintain industry and awarding body standards.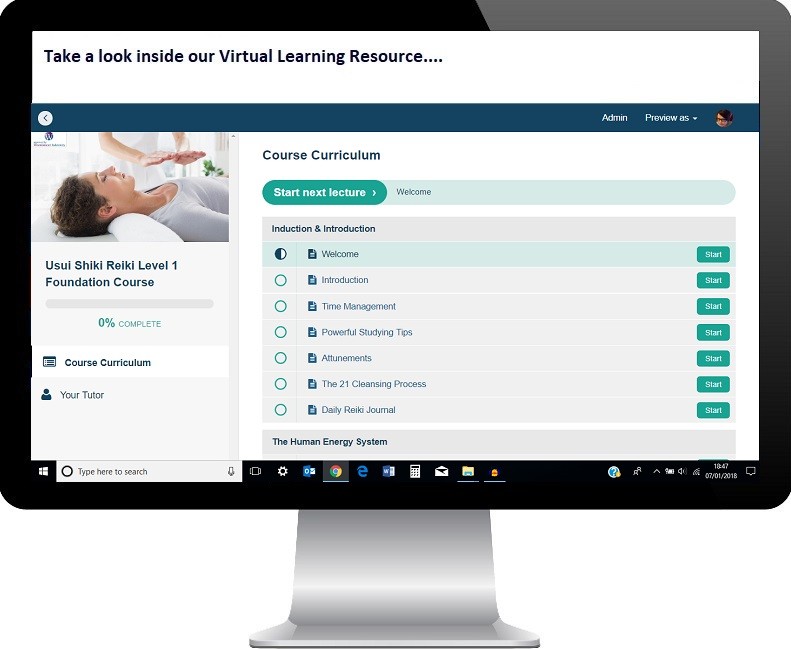 Practical elements are brought to life in a treatment room environment which enhances the learning experience. Therefore Complusory Interactive Treatment room sessions will be accessed by attending sessions at our centre over a period of 2 days or 2 hours per week, evenings or weekends for 6 weeks with one of our Reiki Master Teachers Joanne Lee and Cindy Vernon.
Case studies: There is no case study requrement for this course.

Virtual Learning Resource: Upon enrolment you will be able to login and access your course content. Simply progress through each section, lecture and quiz.
Minimum System Requirement: As this course is delivered via our online Virtual Learning Resource there are some minimum system requirements including:
Laptop, PC or MAC
Broadband internet connectionnimum Software Requirements
Browsers IE9, IE10, IE11, Firefox, Safari or Chrome
Adobe PDF Reader
Adobe Flash Player
Microsoft Word (or equivalent)
Upon completion of both practical and theory elements a Full Spectrum Centre Limited Usui Shiki Reiki Level 1 Certificate of Achievement will be awarded.

Progression: On completion of this course you may choose to undertake further study; courses you could progress to include:
Usui Shiki Reiki Level 2 Practitioner Course
What do I do now?
"Begin your journey of self discovery, train for a new career or expand your current skill set, enroll on our Usui Shiki Reiki Level 1 Foundation Course today."
Your Tutor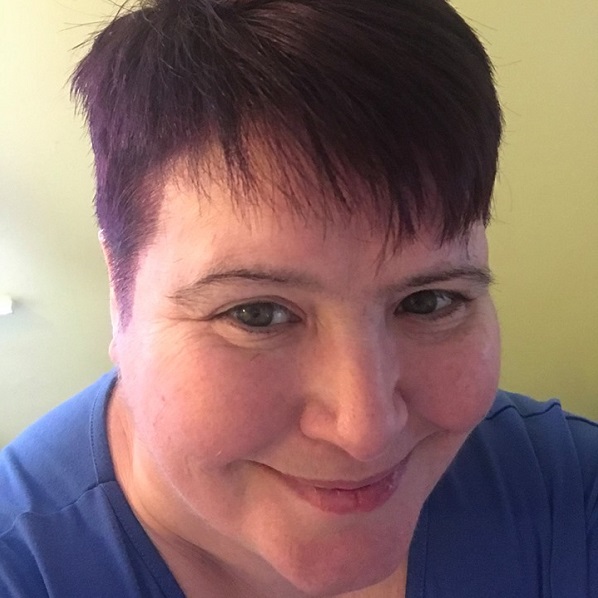 Joanne Lee is a highly qualified and experienced Complementary Therapist, Reiki Master Teacher, Tutor and VTCT Assessor, specialising in holistic health, well-being, relaxation, vibrational therapy, massage therapy, fertility, pregnancy and stress management, with over 18 years' experience in the field.
It all started with a migraine and a Reiki treatment from a friend which lead to formal training in Reiki and Swedish Massage. Reflexology and Indian Head Massage quickly followed and she continued to add to her skillset. Joanne began to work with clients struggling with chronic illness and stress, especially work-related stress using complementary therapies.
Joanne set up her own therapy business from her conservatory at home to begin with, moving to bigger business premises in 2007. Joanne then embarked on a journey to be come a tutor and assessor enabling her to deliver professional vocational qualifications and CPD training. Fast forward to today and her business has evolved into The Full Spectrum Centre Limited, an award winning centre for excellence in education, training, development, holistic health and well-being.
Throughout her career she has continued to develop herself professionally, obtaining many certificates in training on various advanced massage skills, Eastern Reiki teachings and Vibrational Therapies including Crystal, Colour and Sound Therapy. She is also a meditation facilitator and Reiki Master Teacher.
Joanne is is devoted to providing our learners with the very best service whilst upholding VTCT and industry standards. She is also honoured to be part of Maureen's mission to exclude no one from receiving treatment and is very much looking forward to delivering the practical elements of the Oncology Massage Course.
Reiki Graduates
"This is my second course and I will continue my journey with The Full Spectrum Centre Limited. Firm beliefs and an ethical and professional approach are a seal of quality here."
"I attended the Level I Reiki course run by Joanne at The Full Spectrum Centre Limited. I was completely blown away by it and didn't think it could get any better!! I have since been on my Reiki II course and it was even better! I feel I have grown so much and have enjoyed the teaching, atmosphere and meeting so many lovely people during my courses. I would recommend Joanne and the The Full Spectrum Centre Limited to anyone wishing to undertake training in Reiki and I am definitely aiming to continue my Reiki training."
Frequently Asked Questions
Upon enrollment you will receive access to our Virtual Learning Resource where you can commence your study of the Theory Elements online. Practical elements and Assessments are covered onsite at The Full Spectrum Centre in Dukinfield, Greater Manchester. Dates for attendance will be arranged with your tutor after enrollment or you can choose prearranged dates subject to availability. This qualification can be completed in a minimum of 2 days, on average it takes 3 weeks to complete the practical and theory elements.
How does lifetime access sound? After enrolling, you have unlimited access to the theory elements of the course for as long as you like - across any and all devices you own.
Not only do our team of professionally qualified, experienced and passionate holistic therapists/tutors provide dedicated student support, we provide learners with access to our training rooms subject to availability in order for them to have an appropriate space in which to carry out their case studies. When choosing a VTCT qualification you will gain skills and knowledge necessary for success in your chosen career, while gaining an industry-recognised qualification. VTCT is the specialist awarding organisation for the Hairdressing, Beauty Therapy, Complementary Therapy, Hospitality and Catering and Sport and Active Leisure sectors, with over 45 years of experience. They are an awarding body regulated by national organisations including Ofqual, SQA, DfES and CCEA and a registered charity investing in education and skills but also giving to good causes in the area of facial disfigurement. Westminster Indemnity accept all our course and qualifications for insurance purposes on their policies and our graduates receive discounted rates.
Course Curriculum
Induction & Introduction
Available in days
days after you enroll
Principles and practice of Reiki
Available in days
days after you enroll