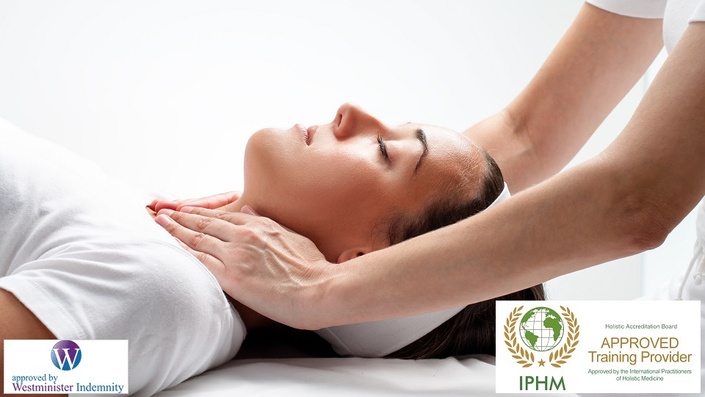 Diploma in Reiki
A substantial vocational qualification that will prepare you for a career as a Reiki Practitioner
About This Qualification
The Diploma in Reiki is a substantial vocational qualification that will prepare you for a career as a Reiki practitioner.
The following mandatory units are included:
U001 Provide Reiki
U002 Knowledge of anatomy and physiology for Reiki Practitioners
U003 Professional conduct and business awareness for Reiki Practitioners
The primary outcome of the Diploma in Reiki is to confirm your competence as a Reiki Practitioner. All the units in this qualification relate directly to the specific job role of a Reiki Practitioner.

This is a vocational qualification and includes all the required elements to work effectively as a Reiki Practitioner including the mandatory units, the teachings of Reiki levels 1 and 2 for both Eastern and Western lineages. You will also develop your understanding and practical skills to competently provide Reiki services.
Throughout this qualification you develop your knowledge and understanding of relevant anatomy and physiology, health and safety, and client care. You will also develop a range of technical skills enabling you to provide Reiki treatments using a variety of different techniques including hands on, hands off and distant / remote healing.
You will also develop interpersonal skills that will assist you to communicate effectively with clients.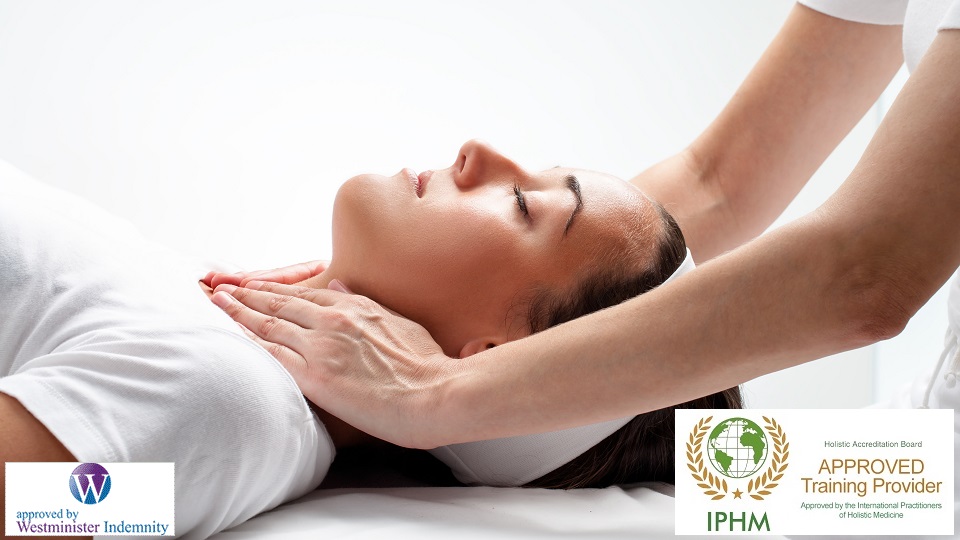 This qualification will confirm your competence for employment as a Reiki Practitioner. You will also be eligible to join IPHM and gain insurance as a Reiki Practitioner.
The International Practitioners of Holistic Medicine (IPHM) has been developed to provide the general public and health care professionals with a body of regulated professionals, all qualified to accredited levels.

Career opportunities as a Reiki Practitioner exist in a variety of contexts, including:
Working in commercial a complementary therapy clinic, beauty salon or spa.
Working in a hospice or care home.
Working independently/self-employed/mobile/home-based settings.
This qualification is based on the complementary therapy National Occupational Standards (NOS) and is approved and accredited by IPHM as being fit for purpose for preparing you for a career as a Reiki Practitioner. Holders of this qualification are eligible to become a professional member of IPHM
Units in this qualification have been mapped to the relevant NOS (where applicable).
The National Occupational Standards for Reiki are made up of three separate competencies, the first two of which are common to all therapy groups, and the third one being specifically for Reiki. The competencies, all of which would need to be achieved include:
Explore and establish the client's needs for complementary and natural healthcare
Develop and agree plans for complementary and natural healthcare with clients
Provide Reiki to clients
A full set of the standards are also available for download from the Skills for Health website at www.skillsforhealth.org.uk.
CPPD points: 20
Prerequisite: There are no formal prerequisite qualifications that you must have prior to undertaking this qualification. It is recommended that you have a level of general education comparable to GCSEs. You should have a caring disposition and be committed to fulfilling both Practical and Theory Elements. You must meet the required Guided Learning Hours (GLH) by attending our centre for the Practical Elements and by working through the Theory Elements, taking part in online discussions, assessments and reviews with your tutor and assessor via our Virtual Learning Environment. Practical elements may be of mixed sex and learners will be required to work on each other.
Duration: This qualification can be completed in a minimum of 6 months, on average it takes 12 months to complete the practical and theory elements.
Course Delivery: Theory elements are covered online in your own home, in your own time and at your own pace via self study using our Virtual Learning Environment. This theory elements are perfectly suited to online delivery therefore they can be delivered and learning assessed online. You will be fully supported by your course tutor who's role it is to help and guide you through the process from beginning to end. Both your tutor and assessor will ensure that you not only reach your goals but maintain industry and awarding body standards.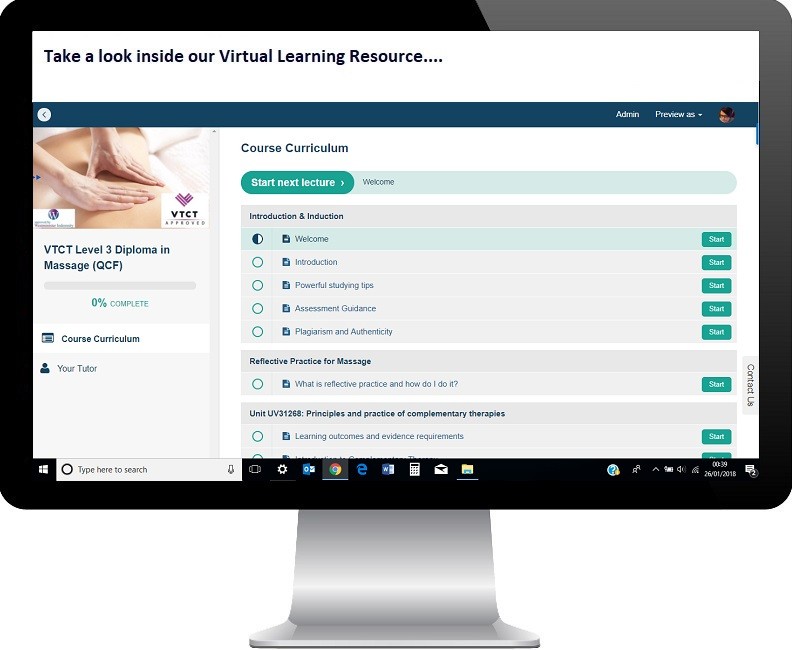 Practical elements are brought to life in a treatment room environment which enhances the learning experience. Therefore Complusory Interactive Treatment room sessions will be accessed by attending sessions at our centre over a period of 5 days or 3 hours per week, evenings or weekends for 13 weeks with our Reiki Master Teacher Joanne Lee.
Case studies: You must carry out and document evidence for at least 20 treatments on a minimum of five clients and 10 further individual treatments to consolidate the learning and practice skills required. Each case study must include a client questionnaire, lifestyle assessment, consent form, consultation record, treatment record, after care advice and client feedback.
Virtual Learning Resource: Upon enrolment you will be able to login and access your course content. Simply progress through each section and lecture, complete all your written assignments, email them to your tutor for marking and include the final drafts in your Portfolio of Evidence.
Upon completion you will be required to attend our Assessment centre here in Dukinfield, Greater Manchester to sit an invigilated multiple choice exam paper and internal observations as your final assessment.
Minimum System Requirement: As this course is delivered via our online Virtual Learning Resource there are some minimum system requirements including:
Laptop, PC or MAC
Broadband internet connection
Browsers IE9, IE10, IE11, Firefox, Safari or Chrome
Adobe PDF Reader
Adobe Flash Player
Microsoft Word (or equivalent)
Upon completion of both practical and theory elements, assessments and written papers a Diploma in Reiki will be awarded.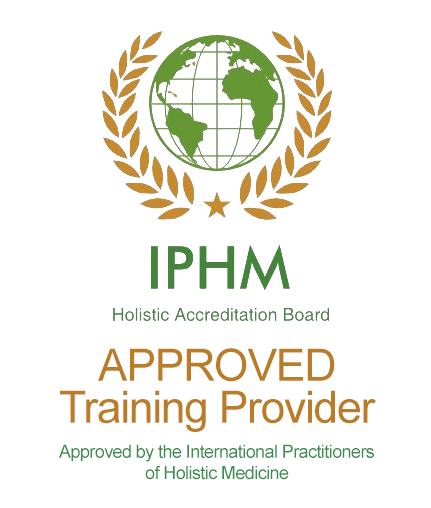 Additional information: All necessary materials and equipment will be provided for use during the practical elements and for final assessments however you will be required to ensure that you have the necessary materials and equipment to continue and complete this qualification.
Progression: On completion of this qualification you may choose to undertake further study; qualifications you could progress to include:
Reiki Master Teacher Diploma
You can progress from the Diploma in Reiki directly into a Reiki Practitioner role as you will possess the skills to enable you to provide Reiki treatments for clients via employment or self employment in the complementary and healthcare sector.
What do I do now?
Begin training for a new career or expand your current skill set, enroll on our Diploma in Reiki today....
Your Tutor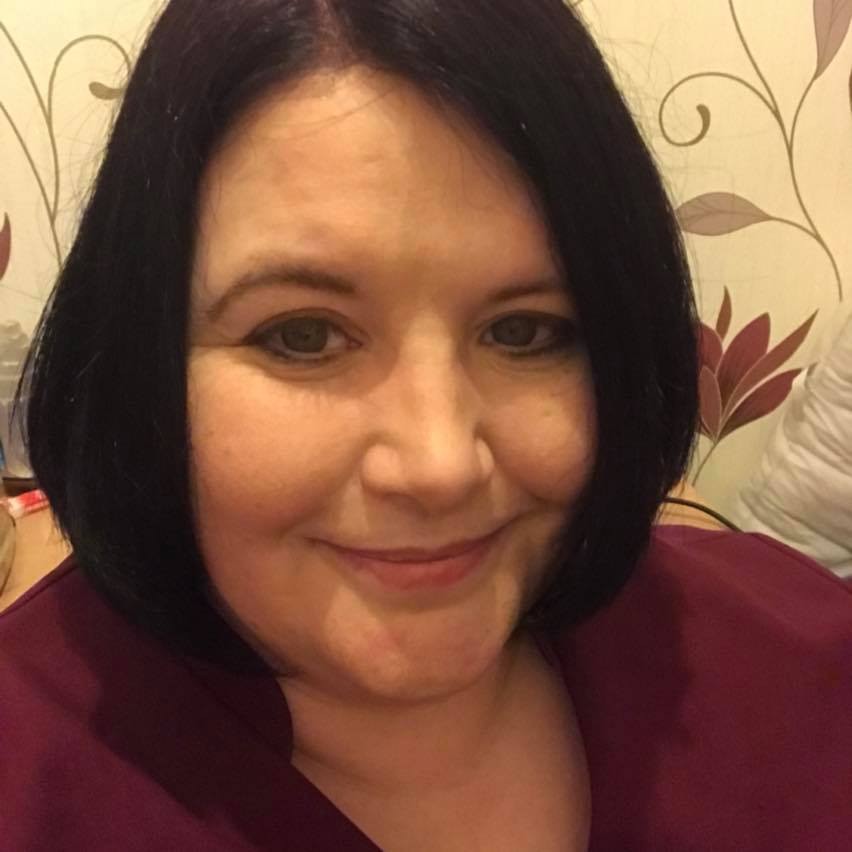 Tutor, Assessor, Facilitator & Holistic Therapist
Joanne is a highly qualified and experienced holistic therapist, tutor and VTCT Assessor. She is a specialist with over 17 years experience in the field of Vibrational Therapy, Reiki, Fertility & Maternity Reflexology, Massage Therapy and Stress Management and is devoted to providing our learners with the very best service whilst upholding VTCT and industry standards.
Recent Graduates


One of our most recent graduates, Sara Mondaini qualified as a Massage Therapist and attended our Pregnancy Massage CPPD Workshop. Sara is currently updating her skills studying Reflexology.





One of our most recent graduates, Vicky Durward qualified as a Swedish Massage Therapist and attended our Pregnancy Massage CPPD Workshop. Vicky of Harmony Holistics by Vicky Durward is currently updating her skills studying Reiki Therapy and Indian Head Massage.